Get to know us
REAL PEOPLE. REAL BUILDINGS. REAL WORK.
Our people
At Denn-Co, our most valuable resource is our people. Our team is over 125 employees strong, and we employ all construction trades, as well as expert office support staff, estimators, project managers, foremen, and safety personnel. The members of our workforce are the best in their trades. We nurture a culture of long-term commitment among our employees, including trades, and we continually invest in training and education.
What makes us different
The mission of Denn-Co Construction, Inc. is to exceed the expectations of our customers by offering, not only exceptional performance but also an unprecedented level of professionalism. We pride ourselves on being a company our customers can trust. Denn-Co will provide the highest degree of quality work and maintain efficiency through our use of time and resources. We invest in only the best people and create great working relationships with our employees, customers, and vendors where everyone can succeed. These partnerships, along with our proven track record of quality work and satisfied customers, lends to our success.
Women-owned company
Upon retirement, Dennis Pomante passed the company's leadership to the next generation—his daughters, Sheri Kaye and Amy Semlow. The transition was seamless as both Sheri and Amy have been part of the Denn-Co team for many years. Sheri and Amy, as well as the company's executive team, intend to carry on Denn-Co's tradition of client attention and key values into the future.
Denn-Co Construction, Inc. is proud to be a certified Women's Business Enterprise (WBE). This certification is granted through the Women's Business Enterprise National Committee (WBENC), the nation's largest third-party certifier of businesses owned and operated by women in the US. Denn-Co shares and recognizes the commitment to diversity that is embraced by our customers, and we are proud to bring diversity to your project team.
Our certifications and affiliations
Denn-Co Construction, Inc. is certified with the following organizations:
· Women's Business Enterprise National Committee (WBENC)
o Certified Women's Business Enterprise (WBE)

· Detroit Business Opportunity Program (DBOP)
o Certified Detroit Based Business (DBB)
o Certified Detroit Headquartered Business (DHB)
o Certified Woman Business Enterprise (WBE)

· Wayne County Business Certification and Diversity Program
o Certified County Based Enterprise (CBE)
o Targeted Growth Community Enterprise (TGCE)
o Women Business Enterprise (WBE)
Denn-Co Construction, Inc. is affiliated with the following organizations:
· Architectural Trade Association (ACT)
· National Association Women in Construction (NAWIC)
· Architectural Woodwork Institute (AWI)
Denn-Co Construction, Inc. is signatory with the following unions:
· Michigan Regional Council of Carpenters
o Local 687
· Michigan Laborers' District Council
o Locals 499, 1076, 1191
· International Union of Operating Engineers
o Local 324
· IUPAT District Council 1M (Painters)
o Locals 514, 2352, & 2353
ABOUT US
Denn-Co

IN NUMBERS

278

Combined Years of Experience
Our history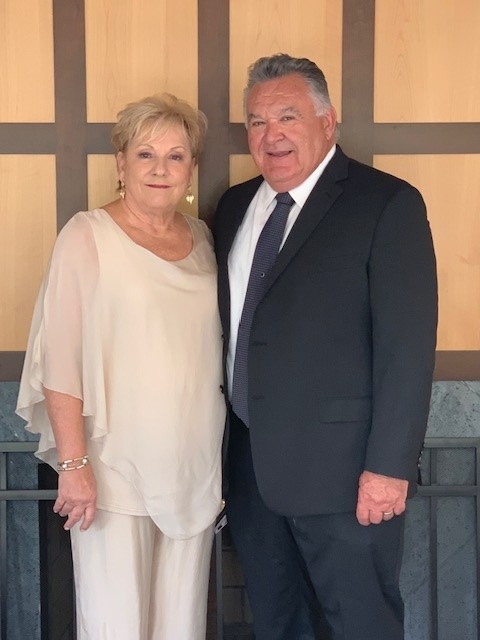 A carpenter by trade, Dennis Pomante long envisioned starting a construction company of his own. In 1990, that vision became a reality when Dennis, along with his wife Sharon, founded Denn-Co Construction, Inc. With their basement serving as Denn-Co's headquarters, Dennis and Sharon built Denn-Co's foundation on the same principles in which they live their lives—honesty and hard-work. Three decades later Denn-Co Construction, Inc. continues to embrace and build upon these values making us one of the leading family-owned and operated commercial subcontracting firms in southeast Michigan.
AWARDS
2004 Intex Awards
Finalist
Wall & Ceiling
American Axle Headquarters
2007 Intex Awards
Finalist
Wall & Ceiling
MGM Grand Detroit Casino & Hotel
2008 Intex Awards
Winner
Wall & Ceiling
Book Cadillac Westin Hotel
2020 Intex Awards
Winner
Best in Intex
Little Caesars Global Resource Center
2021 Intex Awards
Winner
Carpentry
U oF M Kraus Building Renovation & Addition